This post has been compensated by Collective Bias, INC® and it's Advertiser, but all my opinions are my own. #HomegatingHeroes #CollectiveBias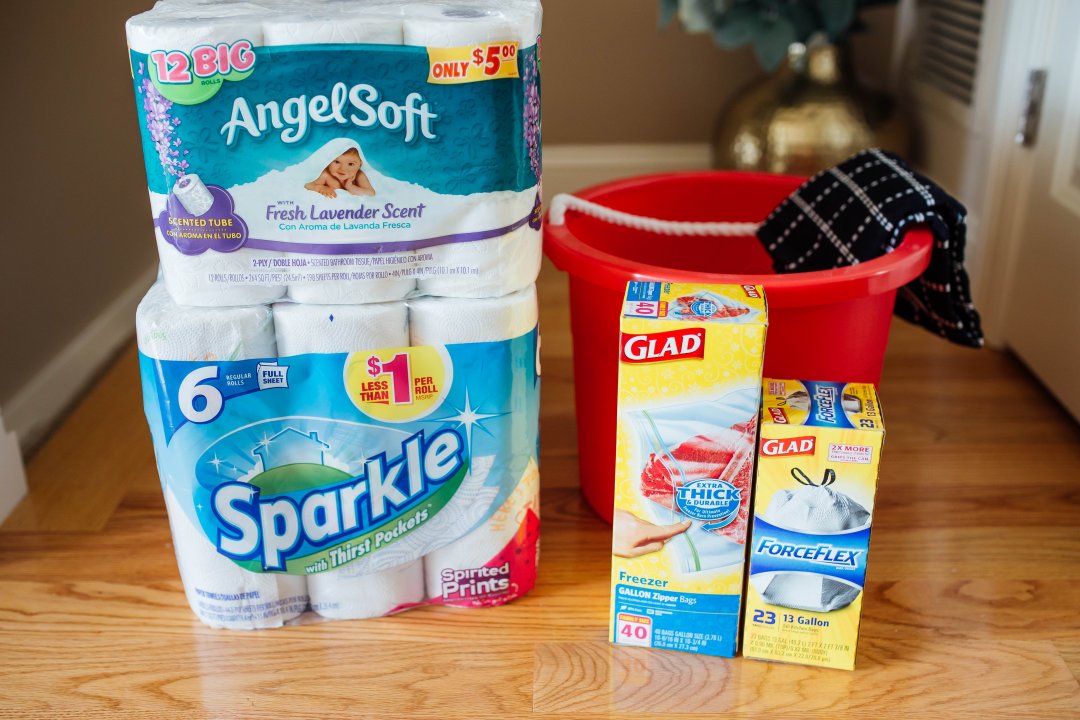 Let's Tailgate!
Y'all there are two things those from the south love: Sweet Tea & Football.
When fall rolls around that means football season is in the air and weekends get filled with tailgating parties, delicious snacks, friend time, and lots of cheering! We normally enjoy heading over to a friends house where we can hang out with a group of people and all be excited for the game together. There are few things better than snacks, friends, and football am I right?! Since I have often been a host to nights where my house and heart are full, I quickly realized how important it is to keep a few essentials in stock before a party.
If you're attending a tailgating party I promise you bringing a little "thank you" gift to the Host/Hostess may get you first in line to the food! From experience I know that the best gift to bring to someone hosting your tailgating party is a bucket full of essentials! We packed ours full of Sparkle® Paper Towels, Angel Soft® with Fresh Lavender Scent 12 Big Roll, (with an AMAZINGLY scented lavender tube), Glad® Gallon Size Freezer Bags, Glad® Forceflex® 13 Gallon Bags, a dishtowel, and a bucket to throw everything inside. I ran into Dollar General on my way home from a meeting and participated in the buy 3 participating items, save $3 at Dollar General, Valid 9/24/17 – 10/21/17, to fill our bucket with all the goodies listed above!
From here on out, I'm going to make a conscious decision to make sure I bring some goodies to whomever is hosting a gathering. It really makes all the difference in the clean up afterwards and says a huge thank you for letting us come to chill for a few hours.
What are some of your favorite things to add in a host/hostess basket when attending a party? Have you ever thought to add Toilet Paper/Paper Towels/Trash Bags/Food Bags?! Now you have 😉